Election of the Student Union @ Kedge BS
As part as my commitment in Technom'aide, I was asked to supervise the development of an online poll to elect the new student union. I set up an online platform for more than 5'000 electors which sent over 12'000 emails in less than a week. We got an uptime of 100% for the whole process, no server crash,... This action was acclaimed by both the students and the school's services.
Flyer for the results announcement in the main amphitheatre of the school. Prepared for the IT association Technom'aide and the Student Union (BDE)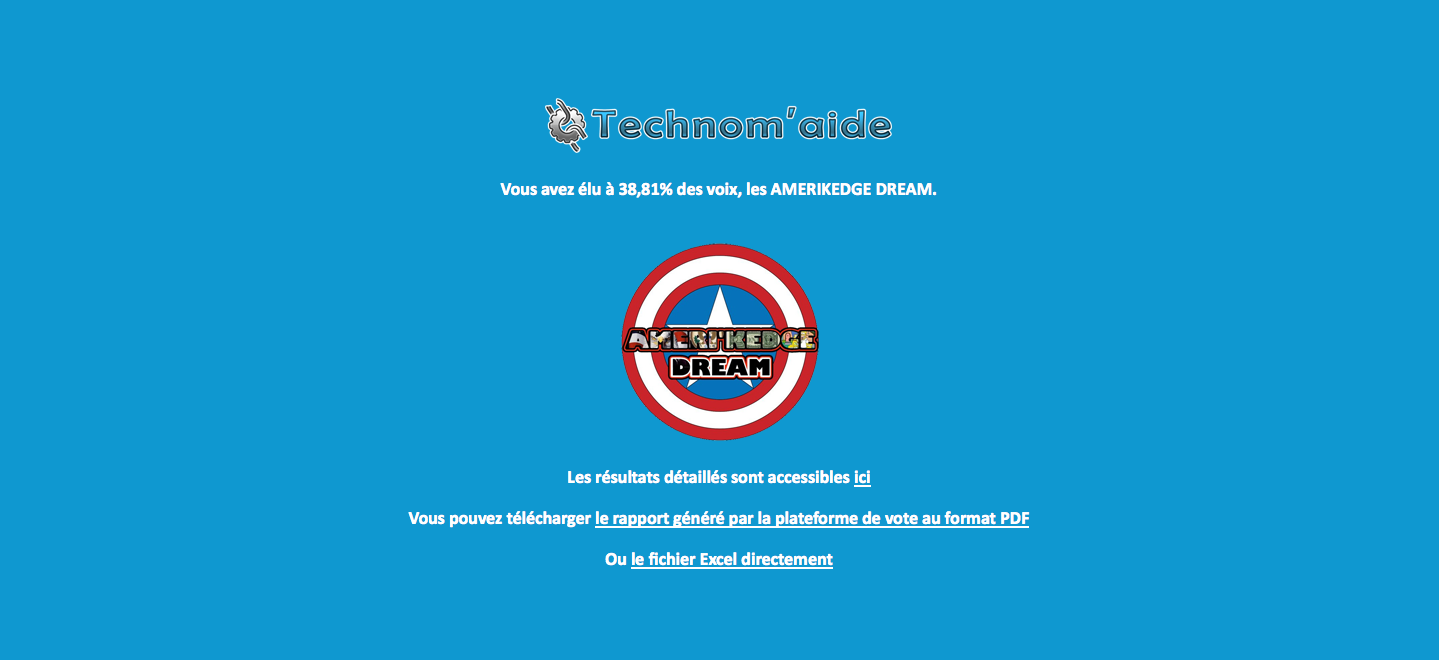 Webpage to present the final result, and allow people to consult the detailed statitstics
http://www.technomaide.com/bde/
 
Just a snapshot of the general design. Sobriety before all.

The main numbers concerning this project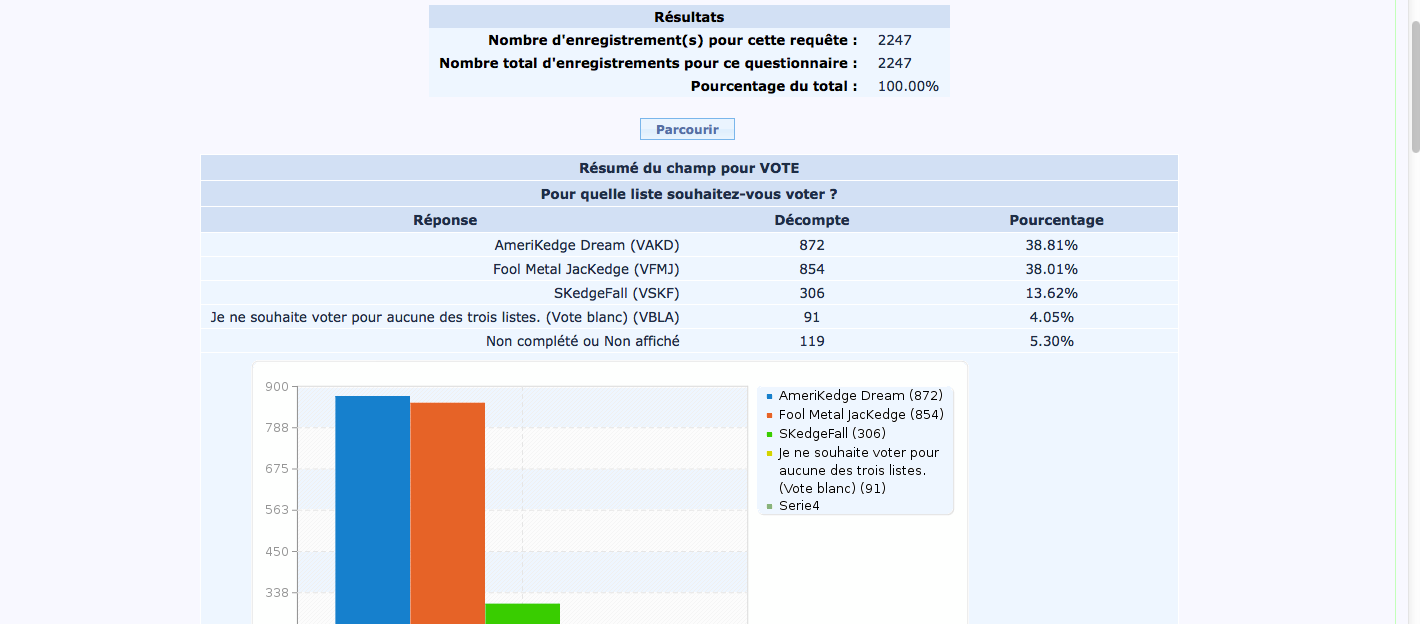 Presentation of the results directly in the platform